The Union for the Mediterranean (UfM) is a multilateral partnership that encompasses 43 countries from Europe and the Mediterranean Basin: the 27 member states of the European Union and 16 Mediterranean partner countries from North Africa, the Middle East and the Balkans.
The act unites all EU members with several non-EU countries that border the Mediterranean Sea.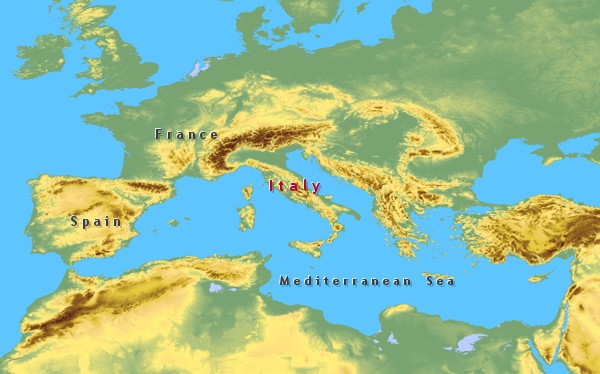 French President Nicolas Sarkozy launched the international body with 43 member nations with the aim at ending conflict in the Middle East.
The Union for the Mediterranean will tackle issues such as regional unrest, immigration to pollution.
Costa Concordia dilemma: salvage, cut, or sink? January 27, 2012 The Costa Concordia carries 2,300 tonnes of diesel oil, stored in 17 tanks, some of which are the size of a house.
The salvager typically cuts two or three holes in each tank, and makes a valve for each one, using a circular-shaped saw. The hole is used to remove the oil, another to let air or water in so that a vacuum does not form. A third hole can be used to pass in steam and warm up the oil: submerged in the cold water, the oil thickens and has to be heated so it can be pumped out easily.
SMIT is currently preparing to remove the cruise ship's oil, a process which will take about a month. But salvagers say they do not know whether the rocks on this stretch of craggy coastline -which the ship hit, are strong enough to support the ship as it is pulled off its side.
Will they remove the oil before a major earthquake hits?
Italy often is the scene of seismic activity, saw two earthquakes, registering a magnitude of 4.2 and an earthquake measuring 4.9 January 25, 2012.
Mid-Point - March 21st 2013
God Bless,
Gail