In two separate, but strongly worded rebukes, Obama heard from some of his closest allies that his administration was not living up to his election promises on climate action.
Both appeals on Wednesday reflect the frustration among environmental groups that Obama will be more focused on avoiding any potential damage to his Re-election prospects, than on moving towards a global climate deal in South Africa.
Organisations, including the Sierra Club, the largest mass-based environmental organisation in the US and the Union of Concerned Scientists, said Obama had generated enormous hope when he was elected in 2008, promising US action on climate change.
"Three years later, America risks being viewed not as a global leader on climate change, but as a major obstacle to progress,."
It accuses US negotiators of being unwilling to work with EU and Chinese negotiators to come up with an arrangement for global emissions cuts as well as clinging to its position even as other countries make compromises.
"We urge you to instruct US negotiators to show much greater flexibility, ."
Progress has stalled because our government keeps debating whether addressing the issue makes economic sense and whether the science is settled," Bob Doppelt, co-ordinater of CEC, said in a statement.
"Big Three" polluters oppose binding climate deal
12/6/11
DURBAN, South Africa (Reuters) - The world's three biggest polluters China, the United States and India refused to move towards a new legal commitment to curb their carbon emissions on Tuesday, increasing the risk that climate talks will fail to clinch a meaningful deal this week.
"The European Union wants a legally binding deal. We have really good reasons to want that, as soon as possible," said EU Climate Commissioner Connie Hedegaard.
Scientists say greenhouse gas emissions need to peak and start falling by 2020 to avoid devastating effects, such as island countries being submerged and agricultural crops failing.
China, India, and the U.S. want to put off any commitment on binding cuts until 2015. That would be after publication of a scientific review of the effects of climate change and work to measure the effectiveness of emissions pledges by individual countries.
The world economy has moved on significantly since the adoption of the Kyoto Protocol in 1997. Developed nations are bound by its terms but developing nations are not -- including China, now the world's top carbon polluter.
For its part, the United States is held back by domestic politics at least until after a presidential election next year as Republicans and President Barack Obama's Democrats squabble over every attempt to pass environment legislation.
The EU's Hedegaard said she was holding bilateral meetings with all parties, not just the big emitters, in an effort to increase pressure for a solution.
Important agreements are still in place which enable the monitoring and verification of carbon emissions, which provide practical data that could help form the basis of a future deal.
Raising $100 billion for climate fund in dispute.
DURBAN, South Africa (AP) — Even in hard times, fighting climate change is not a luxury but a necessity, U.N. Secretary-General Ban Ki-moon said Wednesday, as climate negotiators bickered about how to raise hundreds of billions of dollars to adapt to a warming world.
Creating a body to govern a $100 billion a year fund is a central issue at the 194-nation U.N. climate conference nearing its end in South Africa, but it was unclear whether the final document will mention how the money will be mobilized for the Green Climate Fund.
Ban said Wednesday that while many countries are tightening budgets, contributing money to fight climate change is "an imperative. We have to do it."
A high level advisory group appointed by Ban reported last year that money should flow from governments, private investment and international sources such as a levy on global merchant shipping and aviation.
Norwegian Prime Minister Jens Stoltenberg, who co-authored last year's report, said the crisis roiling markets around the world underscored the need to vary the sources of funding.
"It is challenging, but it is feasible to mobilize $100 billion by 2020.
The report commissioned by Ban took into account that governments will face financial constraints.
"The proposal was made on the assumption that major countries don't have money in the treasury," he said.
One proposal would put a price on carbon, either a direct tax broadly on emissions of carbon dioxide or a cap on emissions coupled with trading in emissions allowances.
About 90 percent of funds raised by carbon pricing would go to national coffers, and the remaining to the Green Climate Fund, said Nicholas Stern, who wrote a landmark 700-page report in 2006 on the effect of climate change on the global economy.
A draft decision during closed-door debates says funds should be raised by taxing global shipping, and that the levy should be designed by the International Maritime Organization, the London-based U.N. agency that regulates the merchant marine which carries more than 90 percent of world trade.
The United States is opposing the shipping fund in the document, which is due to be adopted when the conference ends Friday.
Reports that the U.S. was seeking to delete that and other financing clauses prompted criticism from Oxfam.
"Right now we need progress not roadblocks," said David Waskow. "The U.S. actions to throw obstacles in the way of any discussion on sources of finance for the Green Climate Fund risks condemning the Fund to kickoff as an empty shell."
The U.S. says public money should be used to leverage investment funds.
It's Deja Vu all over again:
Palestinian anger mounts at Obama's Mideast policy
RAMALLAH, West Bank (Reuters) - U.S. President Barack Obama's opposition to the Palestinians' bid for membership of the United Nations is turning their deep disappointment with his Middle East policy to outright anger.
The burning of an American flag during a protest this week was an isolated incident, but one which captured a mood.
"People are getting more frustrated. Frustration always breeds anger," said one Palestinian official.
"It was totally disappointing, not only to us but to many people in this world. It was full of double standards,". In reality, when we need them, we find that they are the ones who most conspire against the state of Palestine, against the destiny of the Palestinian people," said Nazih Qabaha, 30.
Exasperation with Obama is compounded by the high hopes Palestinians harboured early on in his presidency that he too was ready to get tough on Israel.
Leaders at Venezuela summit say safeguarding economies a top priority
December 3, 2011
Leaders from across Latin America and the Caribbean pledged to work together to fend off the effects of the world financial crisis and safeguard the region's growing economies.
Brazilian President Dilma Rousseff led such calls, saying that if the nations are to keep thriving they will need to look more to their neighbours.
"The economic, financial crisis should be at the centre of our concerns," Mr. Rousseff said. "We should respond to this crisis with a new paradigm." Colombian President Juan Manuel Santos said the region has immense potential "in this world that's going through great uncertainty, where there's a hurricane that's hitting the so-called industrialized economies hard." He said Colombia's current trade with Brazil, for instance, is minimal and could grow significantly.
EU suffers worst split in history as David Cameron blocks treaty change Dec 9, 2011
The European Union suffered the most damaging split in its 54 year history after David Cameron used the British veto to block eurozone treaty change after France and Germany opposed "safeguards" to protect Britain's economy.
After 11 hours of bad-tempered talks, Mr Cameron said that he had blocked the changes because France and Germany had refused to agree to a "protocol" giving the City of London protection from a wave of EU financial service regulations related to the eurozone crisis. Britain's leaders argued that the revised treaty would threaten their national sovereignty.
Moody's downgrades three top French banks Paris- The Associated Press Friday, Dec. 09, 2011
The Moody's rating agency downgraded three leading French banks on Friday, saying that the spiraling debt crisis in Europe was making it hard for them to get loans and that the situation may get worse. Banks are at the front-line of the debt crisis raging across the 17-country euro zone that has threatened to drag the global economy back into recession.
From my October 2011 post-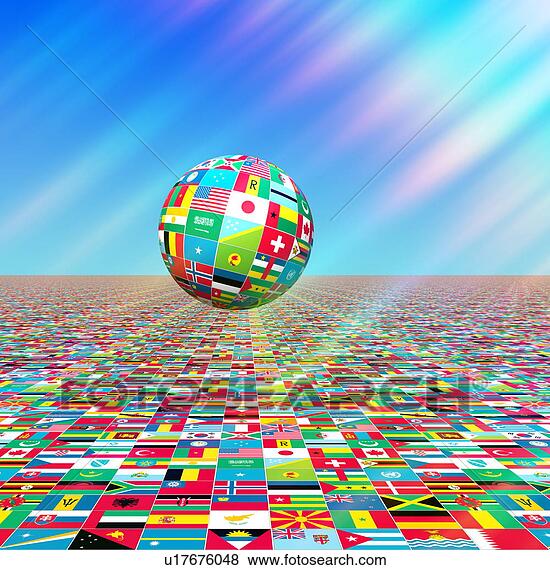 It's a small world after all, with a huge problem
Financial Contagion
There are several branches of literatures explaining the mechanism of financial contagion.
One branch of them emphasizes contagious currency crises, relating such crises to various monetary and financial sector vulnerabilities and trade factors
Mid-Point - March 21st 2013

God Bless,

Gail